We Take A Different Approach
Mahdlo Is A Network Of Proven Fractional CMOs And Executives
We All Have A Proven Track Record Of Delivering Incremental Revenue Growth.
It's as simple as that: We've worked together, we know each other well and can hit the ground running from day one to grow your business further than you thought possible. We are family – not only do we share similar goals but also work alongside one another often in different capacities which means there is no need for any learning curve time or getting to know you phases; like I said, it's simply about hitting the ground running with us on board!
Marketing should be driving your transformational growth strategy with sales
Since 2005
Mahdlo was founded in 2005 as a woman and minority-owned business by sales and marketing veteran Michelle Oldham under the belief that marketing was going through a tremendous amount of change with the emergence of digital technologies.
Digital technologies, as we all know, did disrupt the marketing function. Most marketing organizations didn't keep pace. And many CEOs and leadership teams know they need marketing, but don't know how to deploy the marketing function to drive growth. In 2017 Mahdlo was, reconstituted by, as he describes, a recovering CMO, Craig Oldham under the firm belief marketing needs help to find "it's way". Marketing should be the growth engine that drives transformational growth.
we Believe in
Performance Based Marketing:
driving results
Marketing should deliver a return
We believe that marketers need to get back to delivering ROI. Marketers are increasingly asking for large capital investments from their C-Suite peers, CEOs, and board of directors to invest in transformation. Yes, marketers should be asking and building business cases for transformational budgets. However, they must know how to deploy that capital to get a better return.
Marketing should be the strategic thought-leaders within an organization. The CMO, along with the CFO, need to work in concert to ensure the business objectives are translated into an effective go-to-market strategy.
we work differently
focused on driving your strategy
Mahdlo is different. We're an advisory firm with delivery capabilities. We are made up of marketers at the executive-level that know what it takes to be successful for organizations of all sizes. And we know, how to get to that next level of growth. If you want to get from $10M to $100M or from $500 to over $1B, we can get you there. Mahdlo advisors have the experience. That's much different from career consultants, agency vets or academics with theories.
To get your organization to your growth goals, we fundamentally believe that you should own your strategy. We can help you build it and refine it. Most consultants want to own your strategy. But you must own it.
and delivering results
We can also deliver on the strategy. We have an in-house team that specializes in digital marketing from development of your digital experience to marketing your brand to meet your growth objectives.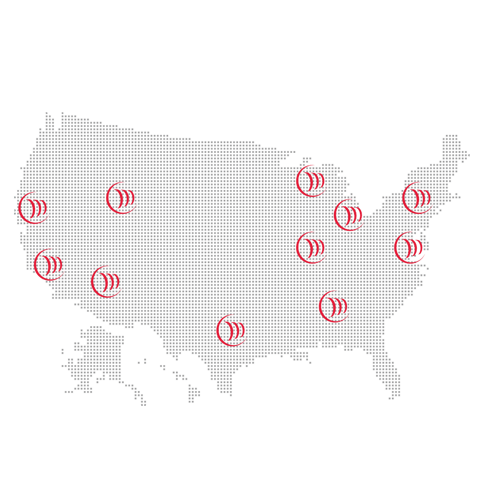 While we are comfortable working virtually, we do have advisors local to these markets.
Washington, DC
Boston
Chicago
Toronto
San Francisco
Corporate Mailing Address:
Mahdlo, LLC
Alexandria, Virginia 22315