Sculpt Your Unique Business Identity
BRAND DEVELOPMENT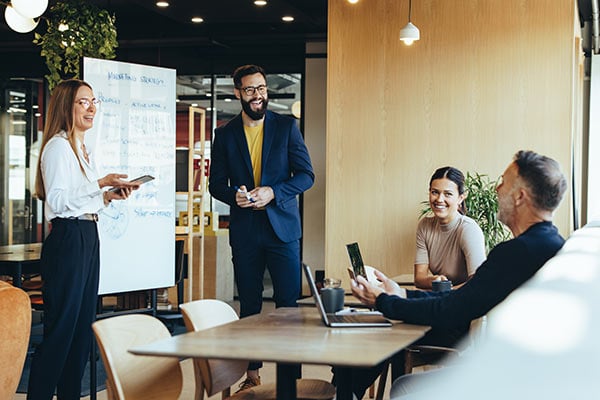 go beyond just a logo or a tagline
Unleashing Your Brand's Full Potential
Whether you're a startup looking to establish a strong brand foundation or an established company seeking a brand refresh, Mahdlo has the expertise and creativity to bring your brand to life. Our proven track record in brand development, coupled with our commitment to delivering exceptional results, makes us the trusted partner for businesses seeking a competitive edge in the marketplace.
Customized Strategies for Distinctive Identities
We understand that every business is unique and, therefore, needs a customized branding strategy. Our team invests time in getting to know your business's goals, values, and target audience to deliver a personalized brand development plan that truly resonates with your customers and sets you apart from the competition.
A Holistic Approach to Make Your Brand Shine
Our Brand Development service is not just about creating an appealing logo or a catchy tagline. We undertake a holistic approach that includes meticulous market research, competitive analysis, customer persona development, and crafting a compelling brand story. This comprehensive process ensures your brand accurately represents your business and stands out in the marketplace.
Keeping Pace with Your Business Evolution
Our Demand Generation service is all about creating a consistent and sustainable interest in your products or services. Leveraging targeted marketing tactics, we work to capture your audience's attention, nurture their interest, and convert them into loyal customers. Our strategies aim at building a strong pipeline that not only meets your immediate sales needs but also ensures a steady flow of customers in the long run.
Case Study
REFRESHED BRAND STRATEGY RESULTS IN INCREMENTAL GROWTH
An emerging technology company with PE investment experienced a decline in YOY growth despite product improvements. A brand refresh coinciding with a product update was implemented, including a brand strategy with a unique value proposition, differentiators, personality, and vertical-specific messaging. This improved the go-to-market strategy, resulting in a 45% revenue increase and 3,500 new customers within 18 months. The company was positioned for divestiture with an attractive profit margin.
challenge
An emerging technology company with PE investment who had enjoyed 30% YOY growth for the past few years but recently had been limited to a 20% YOY growth. While product improvements were made, the company lacked a clear direction to communicate its brand differentiation and required a refresh of its unique value proposition.
ACTION
To transform this brand that coincided with the 2.0 introduction of the product with improved features and functionality, developed the vision and mission aligned to a brand strategy including brand promise, brand differentiators, brand personality plus vertical-specific messaging. This was the foundation to improve the go-to-market strategy as an opportunity to increase engagement with existing and prospective customers.
RESULTS
Within 18 months, revenue had increased by 45% and an additional 3,500 customers were added to the platform. Because of this performance, the company was positioned for divestiture with an attractive profit margin.
Our team of CMO Advisors are well-versed in all of our practices and boast profound expertise in their respective subject matters. With such executive-level talent at your disposal, you can feel confident in the security of your business's future.
SALES + MARKETING EXECUTIVE ADVISORS
OUR POWERHOUSE TEAM TRANSFORMS REVENUE TRAJECTORIES
Our team is a powerhouse of experts who work together seamlessly to transform revenue trajectories. We trust each other to deliver outstanding results, and our combined experience and expertise have created a force for positive change that goes beyond just a group of individuals.