Building Sustainable Growth
Transformation begins with the right strategy
Growth Plans You Can Count On
Are you a business leader looking for growth plans that you can count on? Let us help you!

At our company, we understand how important it is for businesses to get the most out of their marketing function in order to achieve their desired goals. We provide a comprehensive service that connects business strategy with execution, allowing you to drive better results from your organization.

Our fractional CMO and fractional CRO services are designed to help you create and implement plans for business growth that can be counted on for success. Our fractional CMO service provides you with strategic direction and tactical implementation for marketing campaigns and initiatives that will help your business grow. We can assist with everything from brand strategy, campaign planning and execution, to analytics and reporting.

Meanwhile, our fractional CRO services focus on driving business growth and increasing revenue. Our team of experienced professionals will work closely with you to create a tailored growth plan that can be implemented and followed through on. We provide the expertise, guidance and support to help you implement new strategies and measure their success.

We're here to help you develop growth plans that can be relied on for success. By connecting business strategy with execution, we help you get the most out of your marketing function in order to achieve your desired goals. So, if you're a business leader looking for growth plans that you can count on, contact us today to get started!
In The Market Your Winning, When You Are...
Getting More Than Your Fair Share
Riding The Demand
Most marketing and sales strategies are built to ride the demand curve set by their annual business planning process.
Most organizations set this once per year and forget it. They don't revise it until it's too late.
This strategy fails most of the time. It starts to break down when incremental top-line revenue comes at the expense of margin.
The first sign is when your sales team tells you they can get you the next revenue dollar with price concessions. That is when the path to eroding margins and stalled growth begins.
Move Faster Than Your Competitors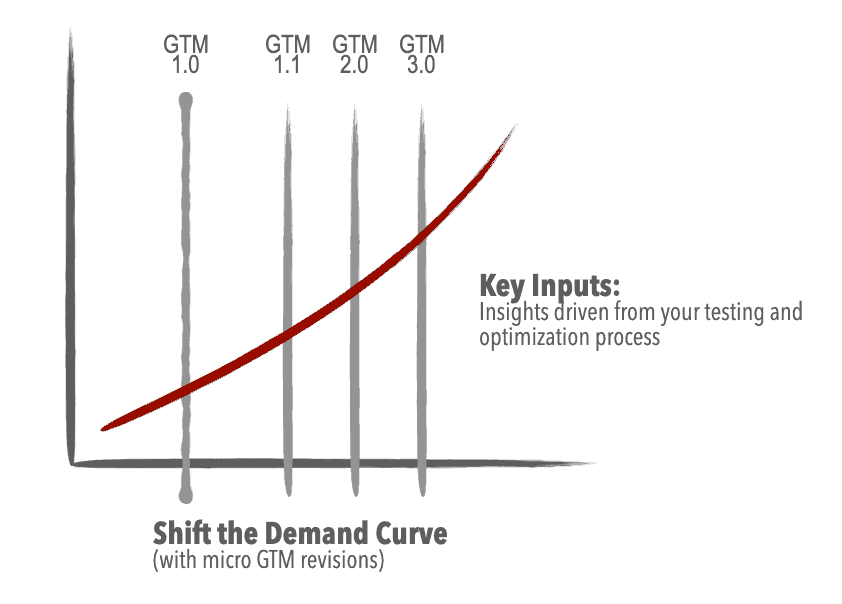 By Shifting The Demand Curve
Sustainable growth is derived from making micro-revisions to your go-to-market (GTM) strategy fundamentally shifting your demand curve. As a result, you move faster than your competition.
The Mahdlo team is unique. Our team has been in your position and knows what it takes to drive growth. We connect marketing and sales. You can't win if both sales and marketing aren't working together.
Sounds straight forward, but success is in the details.
Key take away
build an agile planning process
Unlock Your Full Potential with Agile Planning
Your technology process, your sales processes, and even your marketing processes have all gone agile. But, your planning process is still an annual event. Then, you're stuck in the past.
Your business is planning now, for what you are forecasting will happen in the future. That's gambling with your revenue.
The key to unlocking your full potential and capturing more than your fair share of the market is developing an agile planning process that shifts your demand curve.
The Mahdlo team of advisors knows how to build the process to drive sustainable growth fundamentally. It starts with finance, but must also actively include sales, marketing, and operations.
Keys For An Agile Process To Work
Joint goal development
Create active connection points between stakeholders
Frequent and effective communication
Embrace the chaos. Ability to adapt to change.
Embrace the unknown and change
Get rid of paperwork. Ditch the forms and briefs
Solicit all ideas, Don't pick and choose
Assume you're wrong and test
Embrace the backlog and all the things you "think" you need to do and focus
Have daily stand-ups and change based on the facts
Connecting Sales And Marketing
Building marketing capacity & sales effectiveness
Your Growth Starts With A Solid Plan.
Our goal at Mahdlo is to enable organizations to get the best out of their marketing function by connecting them directly to what matters: growth and revenue.
We accomplish this feat through our unique model which allows us, as a company, to provide clients with effective strategies that will work specifically for them in order to seize key opportunities that they might otherwise miss due to lack of resources or expertise.
What are the common "stalls" in business strategy and execution that you find yourself dealing with?
solid alignment around the plan (strategic alignment)
going faster for longer (sustainable velocity)
implementing the right tools (customer technologies) and
building flexibility in your deployment of human capital (organizational agility)
Half The Money I Spend On Advertising Is Wasted; The Trouble Is I Don't Know Which Half.​​
Our Experience Will Get You There
get started on your road to growth
Our team of advisors can assist in identifying where your growth is stuck and how to inject your business strategy with a plan to build sustainable growth.
We provide services for organizations
of all sizes: