Case Study
D2C HEALTH AND WELLNESS LAUNCH
Case Study
Launched Health and Wellness CBD Brand in Competitive and Regulated Market
Mahdlo Executive Advisors, a seasoned consultancy firm, triumphs in the launch of a health and wellness CBD brand within a fiercely competitive and tightly regulated market. Navigating multifaceted challenges, including securing funding, devising a comprehensive strategy, and addressing intricate regulatory nuances, Mahdlo efficiently executes the brand's introduction in just 90 days. Their strategic prowess is evident in crafting a compelling business case for board approval, constructing a detailed five-year plan, developing a compliant retail strategy, and implementing an affiliate marketing program. The successful launch establishes the brand's presence and initial growth trajectory, underscoring Mahdlo's adeptness in navigating complex market dynamics.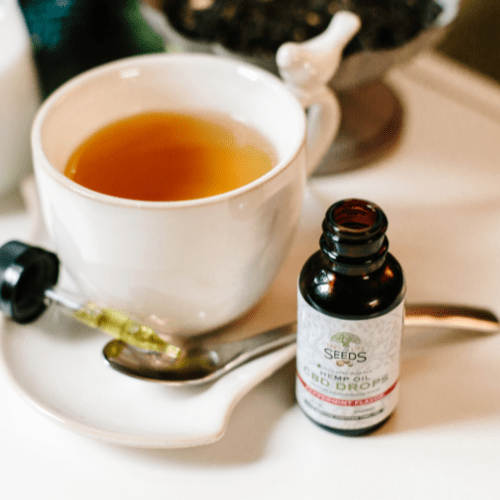 Situation
A health and wellness focused CBD company approached Mahdlo Executive Advisors with a unique challenge: to introduce a new brand to the highly competitive CBD market. The task at hand was to establish a foothold in an industry known for its regulatory complexities and dynamic consumer perceptions. The company sought to build a brand from scratch, requiring a comprehensive strategy to navigate the challenges and set the stage for success.
Challenge
Mahdlo Executive Advisors faced a multifaceted challenge when working with the CBD company. The initial hurdle was securing funding from the Board of Directors for the ambitious launch plan. Convincing the board to invest in a new brand in a competitive and regulated market demanded a compelling business case backed by thorough research and a robust strategy.

In addition to funding, Mahdlo was tasked with developing a comprehensive go-to-market strategy. This encompassed a competitive analysis, pricing structure, and a five-year plan that considered potential mergers and acquisitions for vertical integration. The challenge was not only to formulate the strategy but also to execute it within a tight 90-day timeline.

Navigating the regulatory landscape was another significant challenge. Given the complex and evolving nature of CBD regulations, Mahdlo had to design a retail strategy and affiliate marketing program that complied with regulations while effectively reaching and engaging the target audience.
Impact
Mahdlo Executive Advisors successfully tackled the challenges presented by launching a new CBD brand, delivering notable results:

Board Approval and Funding: Mahdlo's meticulous presentation, supported by comprehensive competitive analysis and a well-defined five-year plan, persuaded the Board of Directors to greenlight the necessary funding for the brand launch. The board recognized the potential of the brand's unique health and wellness focus, supported by Mahdlo's persuasive business case.

Comprehensive Strategy: Mahdlo developed a thorough go-to-market strategy that included competitive analysis, a detailed pricing structure, and a roadmap for potential mergers and acquisitions to ensure vertical integration. This strategic blueprint provided the company with a clear path to growth and a competitive advantage in the market.

Timely Execution: Despite the demanding 90-day timeline, Mahdlo executed the brand launch with efficiency. This encompassed the creation of a new website, the recruitment of a marketing team, and the successful integration of an acquisition that aligned with the brand's vision. Mahdlo's ability to execute within this timeframe demonstrated their adept project management skills and strategic implementation capabilities.

Retail Strategy and Affiliate Program: Mahdlo navigated the complex regulatory landscape and devised a retail strategy that complied with CBD regulations while effectively engaging the target audience. Additionally, an affiliate marketing program was established to leverage partnerships and further amplify the brand's reach.

Market Presence: The new brand quickly gained traction in the health and wellness CBD market. Through the strategic execution of the brand's website, marketing initiatives, and retail strategy, the company established its presence in the competitive landscape.

Initial Growth: With a strategic pricing approach and a distinct value proposition, the brand achieved initial growth. The brand's unique positioning resonated with consumers, leading to positive sales outcomes and heightened brand loyalty.
SALES + MARKETING EXECUTIVE ADVISORS
OUR POWERHOUSE TEAM TRANSFORMS REVENUE TRAJECTORIES
Our team is a powerhouse of experts who work together seamlessly to transform revenue trajectories. We trust each other to deliver outstanding results, and our combined experience and expertise have created a force for positive change that goes beyond just a group of individuals.