Case Study
How Customer Insights Transformed Product Differentiation
Case Study
UNVEILING THE HIDDEN OPPORTUNITIES: HOW QUALITATIVE VOC AND CONJOINT ANALYSIS LED TO GAME-CHANGING DIFFERENTIATION STRATEGIES
Customer research revealed that a smaller size and 110v service had minimal impact on unit preference. Instead, higher capacity and touchscreen interface were preferred at a 25% higher price point. Engineering discovered that the cost of this new design was actually lower than the current offering, saving the company from a year-long development project with negligible results.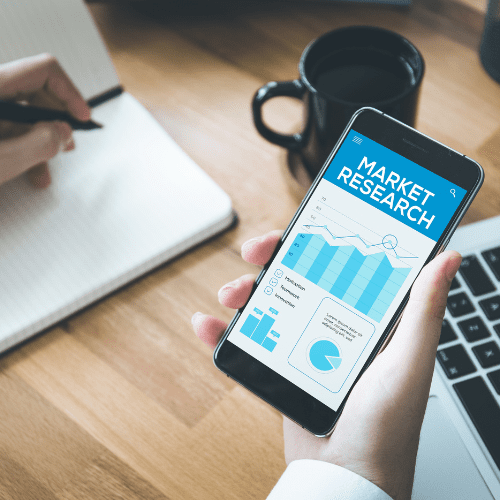 Challenge
Manufacturer of capital equipment was under pricing pressure and losing share in the entry-level category of their business. Feedback from the sales team was that the company needed to design a smaller, 110-volt machine to compete in this segment.
ACTION
Conducted qualitative VOC across key personas in this customer segment to validate needs and pain points. Discovered other potential feature differentiation opportunities, and tested them along with size and voltage requirements using Conjoint Analysis.
Impact
While a smaller size and 110v service did enter the purchasing equation, the impact of these features on unit preference was actually quite small. We discovered that a large segment of these customers would readily trade smaller size and 110v service for higher capacity and a touchscreen user interface. These "vectors of differentiation" had a 20+ point impact on unit preference, at a nearly 25% higher price point! And once engineering dug into the spec, they discovered that the cost of this newly featured unit would be LOWER than that of their current offering. The company's investment in a few weeks' worth of research saved them from a year-long new product development project which would have had negligible results on share and revenue.
SALES + MARKETING EXECUTIVE ADVISORS
OUR POWERHOUSE TEAM TRANSFORMS REVENUE TRAJECTORIES
Our team is a powerhouse of experts who work together seamlessly to transform revenue trajectories. We trust each other to deliver outstanding results, and our combined experience and expertise have created a force for positive change that goes beyond just a group of individuals.