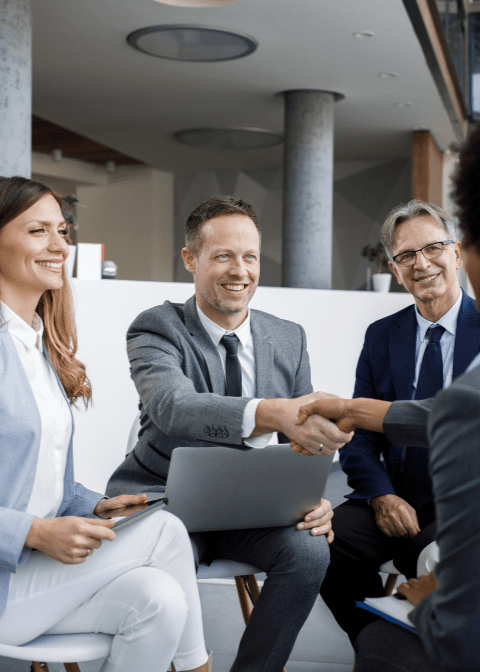 GROW YOUR BUSINESS FASTER WITH STRATEGIC PARTNERSHIPS. ENHANCE CAPABILITIES, EXPAND MARKETS, AND LEVERAGE EXPERTISE FOR SUSTAINABLE GROWTH.
Fuel Business Growth with Strategic Partnerships and Alliances
Strategic partnerships and alliances are powerful tools to drive business growth. By forming collaborations, businesses can access new markets, expand their offerings, enhance capabilities, share costs and risks, and foster innovation. Consulting firms provide expert guidance in identifying suitable partners, evaluating their compatibility, negotiating agreements, managing alliances effectively, and optimizing performance. Unlock the potential of strategic partnerships and alliances to fuel your business growth and stay ahead in a competitive market.
Discover Strategic Partnerships to Accelerate Your Business Growth
01. Strategic Alliance Identification
Unlock new growth opportunities with strategic partnerships. Our team of seasoned consultants utilizes comprehensive market research and competitor analysis to identify potential partners that complement your business objectives. With our expertise, we help you navigate the landscape and uncover strategic alliances that can propel your growth trajectory.
Choose the Perfect Partner for Success
02. Partner Evaluation and Selection
Finding the right partner is crucial for successful collaborations. Our consulting firm specializes in conducting thorough evaluations to assess the compatibility, capabilities, and risks associated with potential partners. With our expertise, you can confidently choose the perfect partner to unlock shared success.
Secure Win-Win Partnerships with Expert Negotiation and Contract Development
03. Negotiation and Contract Development
Building strong partnerships starts with solid agreements. Our consulting firm provides expert negotiation support and contract development services to safeguard your interests while establishing mutually beneficial alliances. Trust our experienced team to create legally binding contracts that set the foundation for successful long-term collaboration and sustainable growth.
Optimize Collaboration with Effective Alliance Management Frameworks
04. Alliance Management Frameworks
Collaboration requires effective management. Our consulting firm offers proven alliance management frameworks that streamline operations and foster synergy between partners. From establishing clear governance structures to implementing robust communication channels and performance metrics, we ensure that your alliances operate seamlessly and drive mutual success.
Monitor, Measure, and Maximize Alliance Performance
05. Performance Monitoring and Optimization
Don't leave your partnerships to chance. Our consulting firm specializes in monitoring and optimizing alliance performance. We establish key performance indicators (KPIs) and implement measurement systems that provide insights into the effectiveness of your collaborations. Leverage our expertise to identify areas for improvement and unlock untapped growth potential.
SALES + MARKETING EXECUTIVE ADVISORS
OUR POWERHOUSE TEAM TRANSFORMS REVENUE TRAJECTORIES
Our team is a powerhouse of experts who work together seamlessly to transform revenue trajectories. We trust each other to deliver outstanding results, and our combined experience and expertise have created a force for positive change that goes beyond just a group of individuals.