Case Study
B2B Lead Generation
Case Study
Building The First B2B(2B) Lead Generation Program For Brokers
Building The First B2B(2B) Lead Generation Program For BrokersZurich is one of the oldest and largest companies in North America with deep roots originating from Switzerland. Zurich specializes in commercial insurance solutions that meet a range of needs for both small businesses across Canada to larger corporations like Walmart or Apple, helping them manage risk and support resilience even after disasters strike through access to legal resources.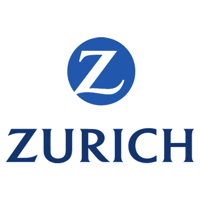 Improvement In Lead Generation
Challenge
Challenge Without the relationship, Zurich didn't know when the commercial insurance policies were renewing. Build a digital lead gen program in North American and scale globally.​
Situation
After Zurich realized they needed a more efficient way of connecting with their customers and prospects, the company knew that it was time to build digital lead gen programs on top of its existing commercial insurance policies. Now, thanks to this strategy's success in North America—and global growth potential—Zurich can scale quickly into new regions worldwide.
Impact
The email marketing program launched by the insurance company increased leads for their client's website exponentially. With an increase in conversion rates of 20%, they were able to garner $5M more than expected through policy value. The next step is global expansion into Latin America and the UK, which will open up new opportunities and grow this successful product even further.
SALES + MARKETING EXECUTIVE ADVISORS
OUR POWERHOUSE TEAM TRANSFORMS REVENUE TRAJECTORIES
Our team is a powerhouse of experts who work together seamlessly to transform revenue trajectories. We trust each other to deliver outstanding results, and our combined experience and expertise have created a force for positive change that goes beyond just a group of individuals.